Staff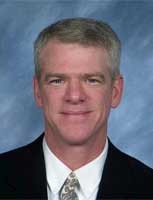 Pastor

Reverend John S. Carpenter holds a Bachelors Degree in Social Work from California State University, Chico, a Master of Arts in Theology from Fuller Theological Seminary in Pasadena, CA and a Master of Divinity from Union Theological Seminary in Richmond, VA.
Pastor John began his ministry here at Oakville in February of 1995. He and his wife, Mary, and his daughters Hannah and Heidi feel very blessed to be part of the Oakville Church family.
Office  Manager
Alicen Arsenault came on board in 2016 as secretary. Her husband of 15 years, Joe Arsenault, and she have two kids, Genevieve (12) and Malachi (10). Originally from Sacramento, she has lived in Albany for the past eight years. Alicen has a background in office administration, but most recently has been homeschooling her children. They attend Jefferson Baptist Church.
Youth Leaders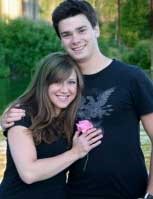 Chase and Bridgette Tedrow became our Youth Leaders in April of 2012. They met each other through the Oakville Youth Group and began dating and after completing college they were married here at Oakville Church on June 21, 2008. They enjoy working with the youth and desire to coach and encourage them in becoming more like Christ.